PRESS_TEST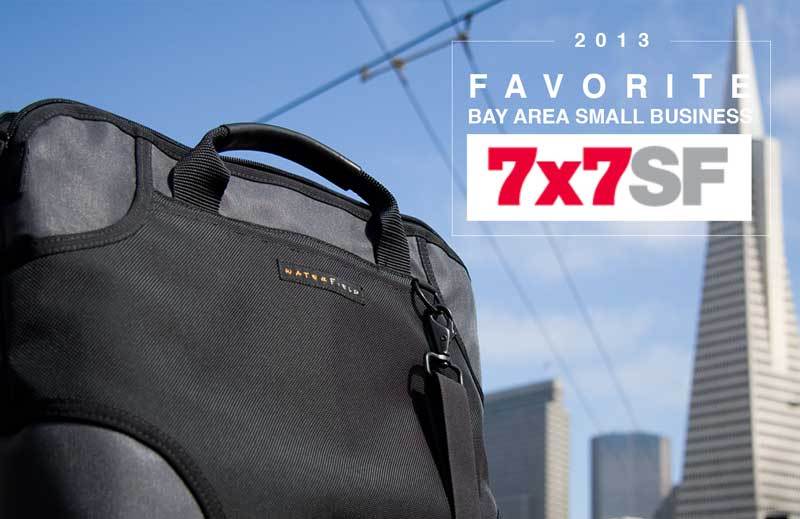 "WaterField bags are designed and made in San Francisco, where rent is high, labor expensive, and competition intense. We wouldn't go anywhere else."
One of San Francisco's best kept secrets, WaterField Designs makes bags and cases for digital gear. It started in 1998 with the Cargo bag—a hybrid messenger bag + briefcase — popular with the tech crowd. Founded in San Francisco's South of Market (SoMa), the company gained a strong following in the Apple community when it was one of the first few companies to provide a custom-fit SleeveCase for the Powerbook and protective cases for Apple's gadgets, then expanded to include PCs, gaming devices and other tech gear.
Today the company continues to make handsome products with thoughtful, uncluttered design at its San Francisco workshop. The portfolio includes briefcases, backpacks, totes, shoulder bags, cycling bags, and other device-specific cases for popular digital devices. In 2013, WaterField Designs was voted the Bay Area's Favorite Small Businesses in San Francisco's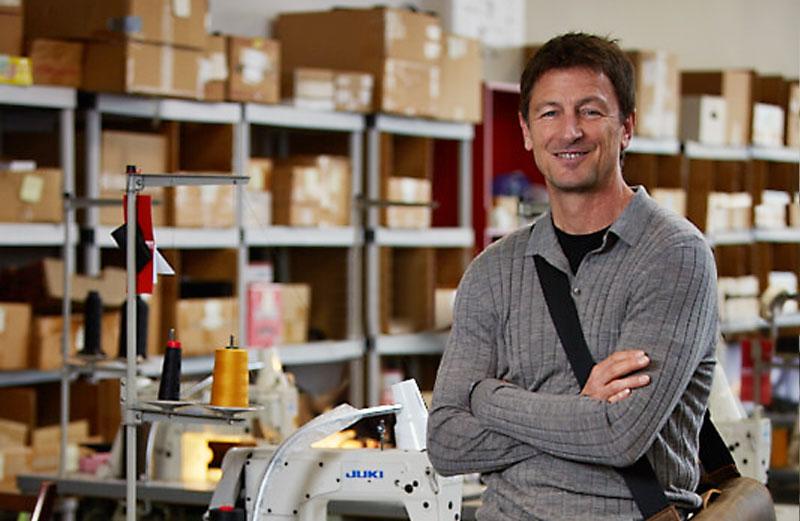 In his 20s, Gary found his dream job cruising the streets of Boston and Cambridge as one of Choice Courier's bike messengers. An avid cyclist, he couldn't believe he was paid to do what he loved best—bike all day. Like all messengers, he used a company-issued messenger bag with a roomy interior that carried all manner of packages. With a walkie-talkie strapped to his shoulder strap, he waited to be dispatched from his "office" of Harvard Square or Boston Common. Back then, he would never have envisioned himself working for a company that wasn't outdoors, let alone be running one.
Gary has incorporated his passion for an active lifestyle into the company's products and operations. Having worked in a bike shop and managed Voodoo Mountain Bikes, he is committed to quality, attentive customer service, and promoting a work/life balance with his employees.
The media may use these photos in reviews and features of WaterField products. (Please cite source and correctly spell the company name and product. Feel free to ask for other formats, images, colors, etc. directly.) Please contact Heidi Marzke at Heidi@SFBags.com for more information.
In The News
---
You will find press reviews on every website product page. Here we have pulled together some additional WaterField Designs media features in magazines and other outlets for your perusal.